Live In A Different, Magical, Fantastic World

DISCLAIMER: I do not claim to own any of these pictures unless otherwise stated. I found them on different sites and I just take time to edit some on photoshop. If you think you own any picture and doesn't want it on this blog, just let me know. Furthermore, some photos/gifs were just reblogged from other tumblr users.



i love you followers!


(c) 02.18.12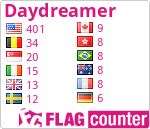 HELLO!
This is a multifandom blog dedicated to this generation's greatest obsessions.

PRETTY LITTLE LIARS
THE VAMPIRE DIARIES
GOSSIP GIRL
SKINS UK
THE SECRET CIRCLE
H2O: JUST ADD WATER
THE HUNGER GAMES
HART OF DIXIE
THE LYING GAME
TEEN WOLF
ONCE UPON A TIME
THE ORIGINALS
RAVENSWOOD
REIGN
BLUE LAGOON: THE AWAKENING
STAR-CROSSED
THE TOMORROW PEOPLE
ORPHAN BLACK
SUITS


FOLLOW. LIKE. REBLOG. :)
If you can't find the tag that you're looking for from the list above, you may type it here:
♡
Anonymous asked: Yeah I really REALLY hope she chooses Damon. He really does care for her and changes his whole demeanor just for her. Plus he's gorgeous. They are probably going to do something like kill one of them or end the show with her not choosing either of them. I hope not though. x3
hmm. that's the thing I never wanna imagine, killing one of the Salvatore brothers. it's just wrong. absolutely wrong. and, lots of TVD fans will surely cry.