Live In A Different, Magical, Fantastic World

DISCLAIMER: I do not claim to own any of these pictures unless otherwise stated. I found them on different sites and I just take time to edit some on photoshop. If you think you own any picture and doesn't want it on this blog, just let me know. Furthermore, some photos/gifs were just reblogged from other tumblr users.



i love you followers!


(c) 02.18.12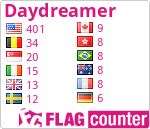 HELLO!
This is a multifandom blog dedicated to this generation's greatest obsessions.

PRETTY LITTLE LIARS
THE VAMPIRE DIARIES
GOSSIP GIRL
SKINS UK
THE SECRET CIRCLE
H2O: JUST ADD WATER
THE HUNGER GAMES
HART OF DIXIE
THE LYING GAME
TEEN WOLF
ONCE UPON A TIME
THE ORIGINALS
RAVENSWOOD
REIGN
BLUE LAGOON: THE AWAKENING
STAR-CROSSED
THE TOMORROW PEOPLE
ORPHAN BLACK


FOLLOW. LIKE. REBLOG. :)
If you can't find the tag that you're looking for from the list above, you may type it here:
get married please.

Chuck. Blair. Ed. Leighton. LOVE.
"I raise my left arm and twist my neck down to rip off the pill on my sleeve. Instead my teeth sink into flesh. I yank my head back in confusion to find myself looking into Peeta's eyes, only now they hold my gaze. Blood runs from the teeth marks on the hand he clamped over my nightlock.

"Let me go!" I snarl at him, trying to wrest my arm from his grasp.

"I can't," he says." 
Posey: first time I heard the song Rude by Magic I texted Dylan "We need to start a reggae babe"
Dylan: And I didn't realize he meant reggae band, so I texted him back "Alright babe."

"Give my love to Alison!"

Damon Salvatore | first and last appearance from each season

Dear followers,

I may not be as active than I was before, but I wanted to let you all know that I always try to stay alive here on tumblr (lol) because medschool is asdfghjklzxcvbnwertyui killing me :/

Anyways, thank you for still sticking up with me and my weirdness. haha.

I love you all! xoxo

"Love is always patient and kind. It is never jealous. Love is never boastful or conceited. It is never rude or selfish. It does not take offense and is not resentful. Love takes no pleasure in other people's sins, but delights in the truth. It is always ready to excuse, to trust, to hope, and to endure whatever comes."

we are your b i o l o g i c a l  i m p e r a t i v e now;

"Look at us, look where our hearts have led us."

"You get very excited by the show. I remember he saw the pilot episode and he called me, and I was like in Atlanta, and he was like 'yo, yo, yo, Nat, the pilot episode is so good.'"